Location: Sonoma Coast, California
Hirsch Vineyard
Situated near Fort Ross in Cazadero and a few miles from the Pacific Ocean, Hirsch Vineyard was founded in 1980 by David Hirsch with the goal of growing grapes to create site-specific wines.
On the ranch is a patchwork of undulating slopes and rugged terrain, and we've been captivated by the wines produced from this unique site for many years. When the opportunity arose to work directly with Jasmine and David Hirsch starting in 2020, we were honored to become a part of this pursuit towards site-specificity.
The total planted vineyard area is just over 70 acres and comprised of 60 distinct vineyard blocks. We are fortunate to work with two different expressions of the site—Block 11, planted to clone 777 at the northwestern corner of the ranch, and Block 16-3, planted to 114 at the southwestern edge of the ranch. The vineyard is an extreme coastal site with a diverse geology and varied, intense climate that produces unique wines of place that match the terrain in their complexity and distinct character.
Sonoma Coast AVA
The Sonoma Coast AVA is the largest AVA within Sonoma County. It is defined by coastal exposure, cool climate and relatively high rainfall. Its outline extends from the San Pablo Bay in the southeastern corner, across the Russian River Valley and Petaluma Gap and up past Bodega Bay and Jenner, coming to an end at the Mendocino County Line just north of Annapolis.
This vast and diverse terrain includes several nested, or sub-AVAs, including the Fort Ross Seaview AVA where fruit for our Hirsch Vineyard Pinot Noir is grown. This true coastal location highlights vineyards that are planted on rugged, steep coastal ridges at elevations starting 920 feet, which is above the daytime fog belt.
Site and Farming
Elevation
1,080-1,475 ft.
Aspect
Western exposure
Slope and Soil
Fine sandy and gravely clay loam, sandstone, shale and schist
Climate
Fog: Situated at high elevation above the daytime fog belt, grapes receive enough sunshine to fully ripen
Temperature: Located just three miles from the ocean, this site experiences intense and varied weather patterns. Cold coastal influences matched with high-elevation sunshine produces elevated tannin levels and pronounced structure
Wind: At the edge of the Pacific Coastline and planted adjacent to the San Andreas Fault, the rolling hills of this vineyard are often exposed to howling winds and intense storms
Other Vineyards
Learn more about each unique and expressive site that inspires our winemaking team.
Ways to Taste Our Wines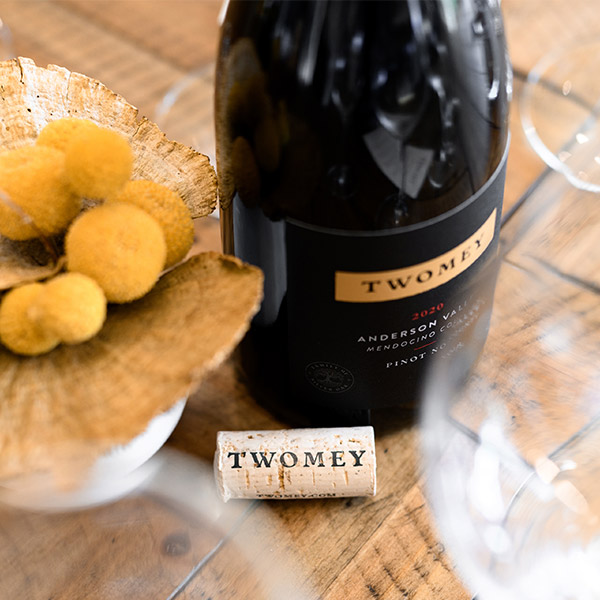 Become a Member
Choose from four membership options and become a part of our wine club—and winegrowing family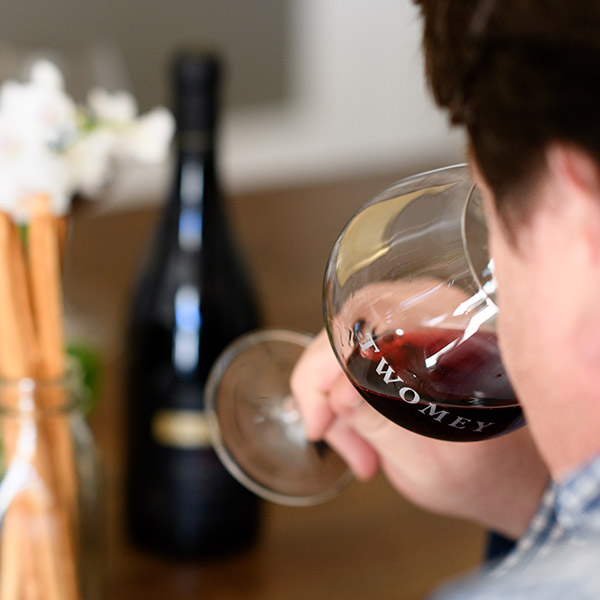 Visit Us
Experience Twomey at one of our wineries and see the estate vineyards that inspired the wines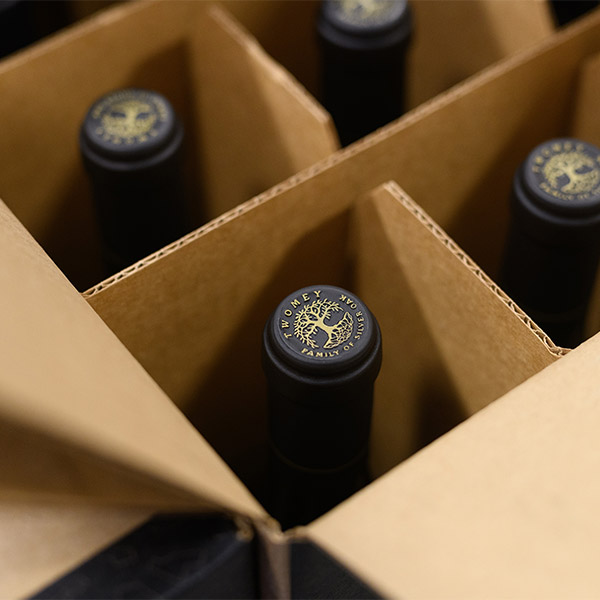 Place An Order
Receive our wines (packed with care) at your door—or gift a bottle with ease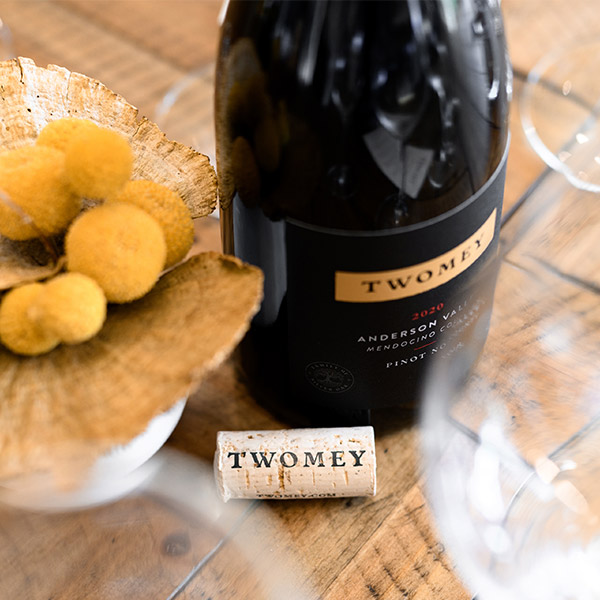 Become a Member
Choose from four membership options and become a part of our wine club—and winegrowing family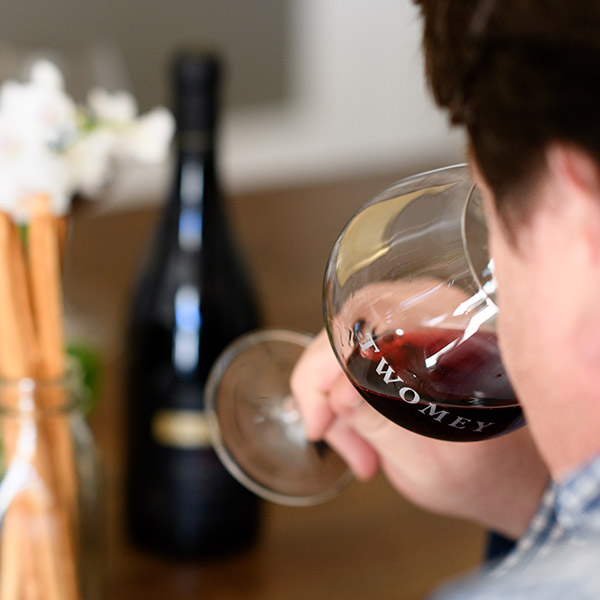 Visit Us
Experience Twomey at one of our wineries and see the estate vineyards that inspired the wines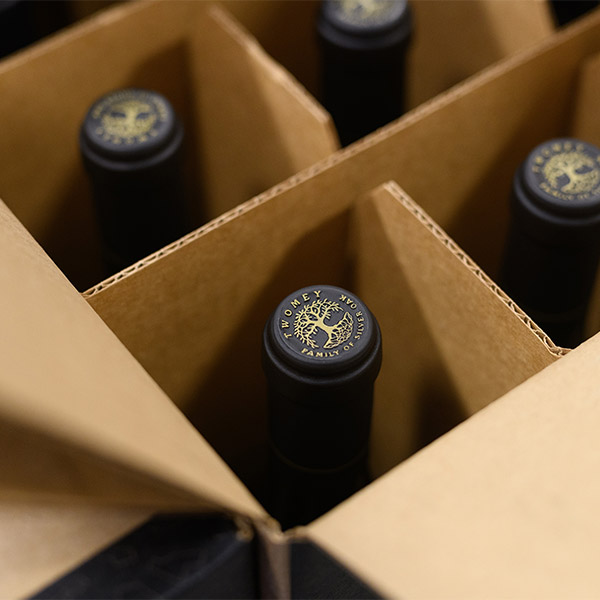 Place An Order
Receive our wines (packed with care) at your door—or gift a bottle with ease