Hope Nastri
Associate Winemaker, Twomey Anderson Valley
"I'm surprised it took me so long to figure out what I wanted to be when I grew up, since I lived so long surrounded by vineyards and wineries," Hope says.
The New York-born winemaker lived most of her life in Eastern Washington before joining Twomey in Spring 2022. The former high school math teacher and stockbroker started in the labs at Washington wineries Artifex and Goose Ridge Cellars before working her way into enologist and assistant winemaker roles at The Walls.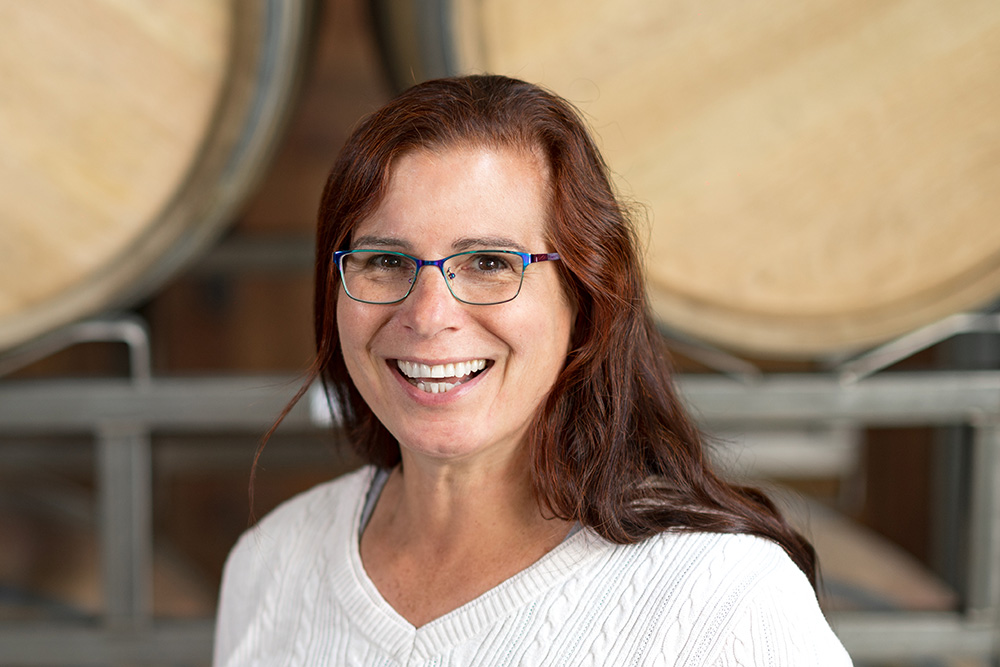 With three children who are her world, Hope loves getting in quality time. Whether with her family or a harvest team, the former lacrosse coach prides herself in her ability to lead. Hope is also a nature-lover, so don't be surprised if you see her on a run through the vineyard during her lunch breaks.